9 tags
"Lets not talk things to death. Ideas take the path of least resistance and most..."
– Jim Coudal on CreativeMornings Chicago, a monthly breakfast lecture series for creative types. 
8 tags
"Dan Gilbert is a writer. He wrote a book called Stumbling Unhappiness and he..."
– Jim Coudal on CreativeMornings Chicago, a monthly breakfast lecture series for creative types. 
(Where I Stand) Week 3: Coming into your Identity... →
africaisdonesuffering: (Where I Stand) Week 3: Coming into your Identity Some time last year our Social Media Manager, Joy Otibu was asked in an interview what the most pressing issue facing the diaspora was. Her response was apt and succinct, truly reflecting our purpose as Rise Africa. "There's an ample amount of issues to choose from, but the most pressing issue is the matter of identity...
(Where I Stand) Week 2: Tension and Cultural... →
africaisdonesuffering: (Where I Stand) Week 2: Tension and Cultural Differences There's an elephant in the room and we pretty much can't continue to ignore it. We can't continue to pretend it's all rosy. In different ways, we're dealing with issues of colour, race, identity, culture, ethnicity, etc. And it all affects how we view and relate to each other. "You can live in the hotel for all...
9 tags
"If not not taken properly into account, this expansion of population, of labour..."
– John Dramani Mahama — Keynote Address at the Times CEO Summit Africa 2013
4 tags
(Where I Stand) Week 1: Why is it important? –...
africaisdonesuffering: In a matter of days the first video in this series will go public. Before we can engage in any conversation and find out #WhereWeStand, there are certain factors we have to take cognizance of. First off; migration and its consequence. Cross-continental migration dates way back, and has taken different forms as times have passed; slavery, economic migration, political exile...
7 tags
My First Coup D'Etat - John Dramani Mahama
Title: My First Coup D'Etat Author: John Dramani Mahama Publisher: Bloomsbury USA; 1 edition (July 3, 2012) Language: English Mahama, begins his autobiographical novel of his memories of the Lost Decades of Africa with this quote by Ben Okri: "We plan our lives according to a dream that came to us in our childhood, and we find that life alters our plans. And yet, at the end, from a rare...
4 tags
"The power to manipulate the minds of the public must be exercised with the..."
– John Mahama (Minister of Communications at the time) —Government Minister Cautions Press Against 'Reckless Sensationalism', 2000.
5 tags
6 tags
Rise Africa Theme for May 2013: Where I Stand:... →
8 tags
Rise Africa Dislabelled Interview →
africaisdonesuffering: Dislabelled Interview As we look through the looking glass this April, we picture the continent in some desirable state. Yet still, it's never enough to keep envisioning. Action and hard work is needed. It is common to hear cries for political leaders to back their words with action. But to some, real change is from the people. In recognition of World Autism Awareness...
2 tags
Comparable Tragedies?
(CNN) — It was a week that threw us off balance, like a punch-drunk fighter facing blow after blow. Lushan, China (CNN) — A strong earthquake that struck the southwestern Chinese province of Sichuan this weekend has killed 186 people, sent nearly 8,200 to hospitals and created a dire dearth of drinking water, Chinese state-run Xinhua reported Sunday.  (CNN) — The bodies of at...
4 tags
Paapa hMensa Interview →
africaisdonesuffering: "Africa Is Done Suffering communicates my exact sentiment. I do recognise that a large percentage of Africa is economically disadvantaged, and a significant number are facing health challenges. But I do think that much of the continent has reached a psychological point that is past suffering. This mindset acknowledges struggles, but acts or thinks in spite of it." ...
musings of an aspiring, young writer.: "I hope you... →
awuraba: (Pressure!) This is not a birthday post. Otherwise, I'd be 48 hours late without good enough reason and Audrr would have blasted me by now. This is just a toast to two of the most amazing people I have ever known and will forever be grateful for, my realest homies, loves, only triplets (yes, I've been forskinning their 4/13 swag), niggers, pressure guys!!, and  friends to say the least....
5 tags
Rise Africa Theme for April 2013: Through the... →
9 tags
"Today not everyone is lucky enough to have a voice that carries. The media..."
– Eric Cantona How the former Chelsea star and Ivory Coast forward used the power of football to end his country's civil war: As the global sporting world faces one corruption scandal after another, former Manchester United star Eric Cantona presents the stories of five football heroes whose...
9 tags
"Whatever it is that you're passionate about and you're not sure of..."
– Albert Osei, CEO of Koko King For the early morning commuters of Ghana's capital, Accra, breakfast has become a whole new experience.  That is thanks to Albert Osei who has built up a business empire selling porridge in a pot.  That simple idea is making him a lot of money and providing...
5 tags
Rise Africa Theme for March: Freelance →
7 tags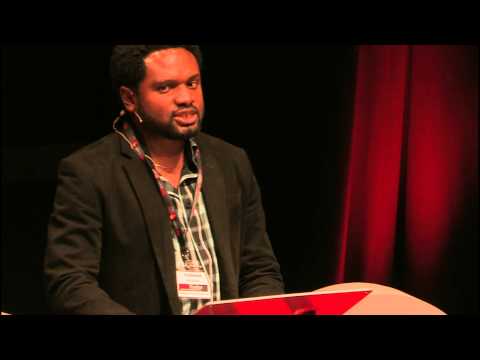 2 tags
"I'm sure in your experiences—in school… in applying to college… in picking your..."
– Denzel Washington, excerpt from Fall Forward (Penn Commencement Speech 2011)
6 tags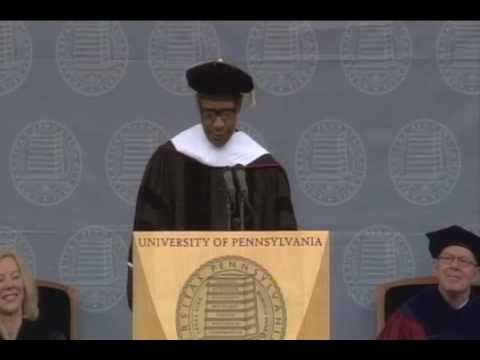 4 tags
"Who is the judge? The judge is God. Why is he God? Because he decides who..."
– The Great Debaters (2007)  I just finished watching this movie. I'm late, I know. It's really amazing because of how it handles the themes of oppression and perseverance. Like Django Unchained, Lincoln & Les Misérables, it's like a window to see what life was like so many years...
4 tags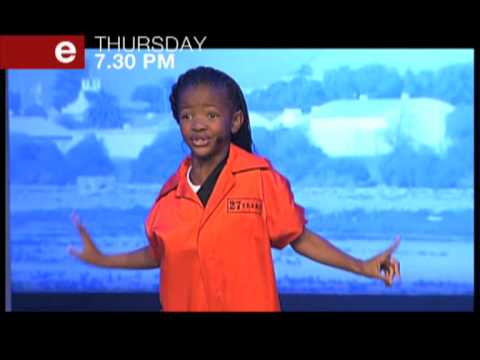 5 tags
"Euclid's first common notion is this: Things which are equal to the same..."
– Abraham Lincoln (From the movie Lincoln, 2012)
4 tags
"A compass, I learnt when I was surveying, it'll… it'll point..."
– Abraham Lincoln (From the movie Lincoln, 2012)
6 tags
Cut Them Some Slack
Just when I thought I'll be announcing an indefinite break from tumblr, I find myself writing this post. I promise; it'll be a quick one. Thanks to Vodafone, I've been offline for almost two months. I'm probably exaggerating it but nevermind. Apparently underground cables in the area were cut and stolen, leaving me in a desolate offline state… Okay let me cut the chase and go straight to the point...
Rise Africa Theme for February: A Black Valentine →
4 tags
They say time flies when you're having fun. But while you're at it, someone somewhere is hustling, suffering and dying. I guess time flies, even for those who don't (or can't) have fun. I had always wondered how crises like the Liberian Civil War lasted so long. I'd wonder where the world was during that long decade. Take Congo. When the Invisible Children came out...
My dear, If you're not careful, the newspapers will have you hating the people who are being oppressed, and loving the people who are doing the oppressing. We no longer have schackles on our feet and on our hands, but we have them on our minds. We still hate our skin color, still sit in the back of the bus by choice, still unnaturally straighten our hair, and still love skin of the lighter...
"Tagging people who do not fit into the general status quo is not only unfair,..."
– Deborah Frempong (Franticcurls)- A  Healthy Skepticism
5 tags
3 tags
The 46 Places to Go in 2013. Number 4 Accra,... →
"Accra, the capital of Ghana, has welcomed business travelers for years. Now tourists are streaming in, a byproduct of the fact that the country has Africa's fastest-growing economy and is also one of its safest destinations. The Mövenpick Ambassador Hotel (with poolside bar and waiters on roller skates) opened in 2011, and the Marriott Accra — the chain's first sub-Saharan offering — will...
6 tags
"When I think Africa Dreaming I think of a return to simplicity. A way of life..."
– Africa Dreaming: M.anifest (ChannelOTV)
3 tags
Twenty Twelve in Retrospect
Happy New year. This is kinda late. My holiday was chilled. Downside, my internet's been down. Plus side, I got to chill, sleep, watch movies, series, television. No cares, no worries. Hanging out with friends. But that's behind now, the holidays are ending. This is supposed to be like a short reflection post, looking back at the just past year, and the next dozen months ahead. 2012 a...
3 tags
Insightful quote picked from this morning's state of the nation address. Here's an judicious response from a member of the main opposition party. I can't remember who exactly it was.
JD Mahama: What the people of Ghana demand from us (Politicians) is Partnership and not Partisanship
Opposition: These things cannot remain retohric. They must be translated into policies
4 tags
Rise Africa Theme for January: Sports Development →
4 tags
Siamese Crocodiles
africaisdonesuffering: "No I never support no Michael Manley government, you know. Never. You know what I mean, whoever wins it's going be the same problem" -BOB MARLEY There's not a group or community of humans in this world that cannot think on their own or would need to sit back and wait for intervention from another. We've all got our different ways of doing things. Unfortunately, some...
4 tags
6 tags
Constructive Criticism
"Criticism is not about pointing out minor errors in a persons position. It is about demonstrating a unique personal position on an issue of controversy. It is also about demonstrating your ability to use your knowledge and understanding to make meaningful comments. Critical reasoning is centrally concerned with giving reasons for one's beliefs and actions, analyzing and evaluating one's own...
5 tags
On your marks, get set, lets change!
I'm defying all restraints I held against writing this. I'm on the verge of getting fed up, and I don't see a way out. The aftermath of my first direct electoral experience, has me sitting at home when I should be at the Golden Baobab event. Why? Because town isn't safe. Perhaps it is, but every parent has legit fears and I'm not about to dispute that. Hopefully my...
4 tags
Monkeys, Cages and Electoral Attitudes in Ghana
"Five monkeys are caged together and there are some bananas hanging from the top of the cage. Some scientists attach an automated device for sensing if the bananas are moved; once a monkey tries to get any, an electric shock travels through the cage so that all monkeys get shocked. In the beginning, a single monkey climbs up to the bananas, touches them and every monkey gets shocked. So...
10 tags
6 tags